UDiF alias Amazing Theatre of Physics is a group of people who've decided to entertain people with physics. For more than 15 years we pass on the joy of understanding and we try to ignite in the people the excitement from watching the world around them. We perform the science shows in a professional way since 2008 and we've gotten our performances to a European level.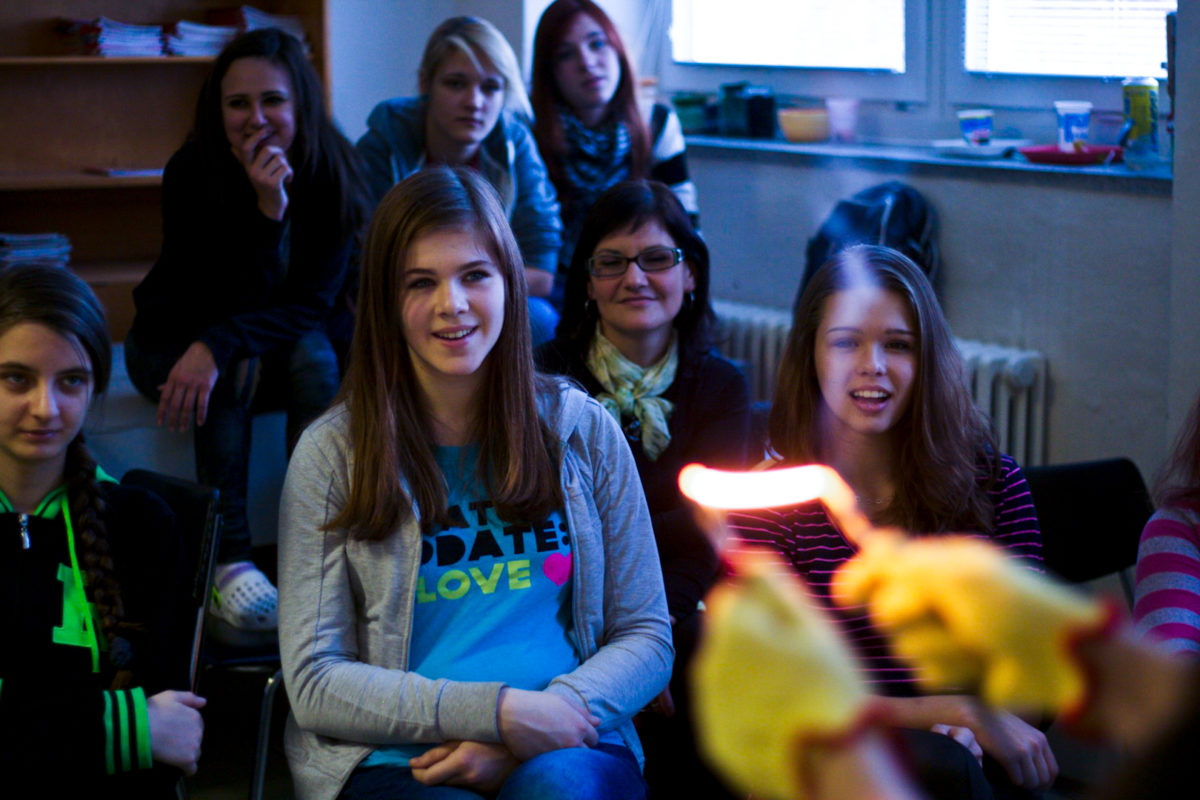 We do shows for school kids ranging from kindergarden to high schools. Apart from science shows we provide workshops for pupils, project days and teachers seminars as well.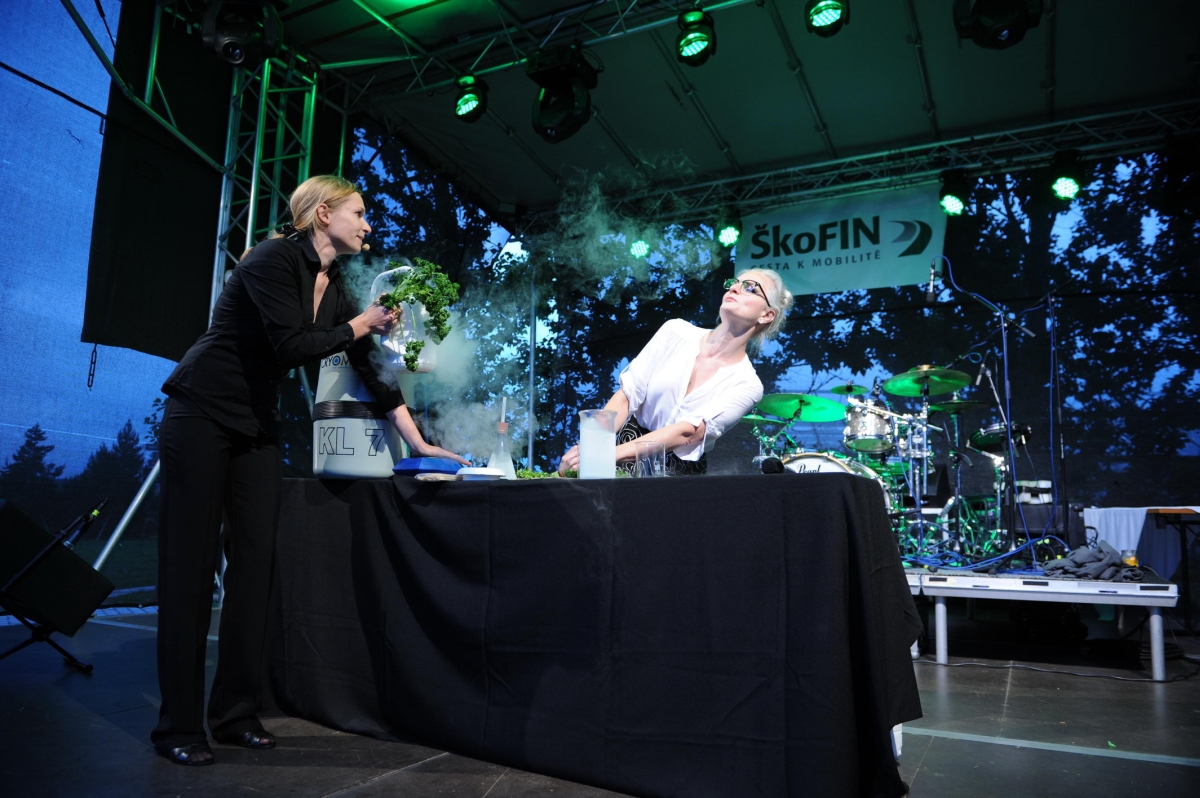 Either with big science show on stage or with several experiments we can provide entertainment for guests of any event. Be it family days, marketers meeting or medical conference.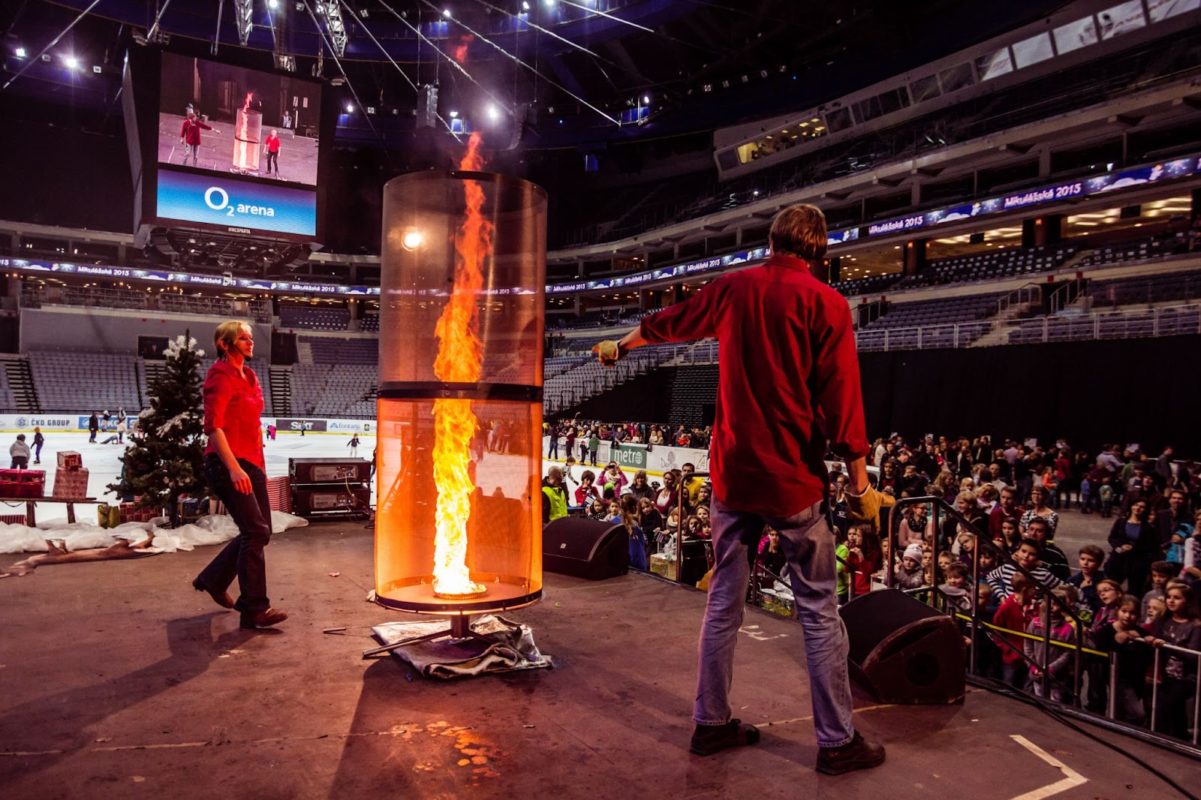 Our experiments feel at home at festivals. Science festivals are our natural habitat but we can tempt with science even at music, film or theatre festivals.
We do not want to show just empty effects. Every one of our performances has its main theme, the storyline and the underlying idea we want to communicate. For us, it is important to make sure that the spectators can grasp the essence of the surprising phenomena they have just witnessed. The audience is very often an active part of our performance and it takes part in the process of explaining "how do we do our magic".
Our shows and experiments can be custom tailored to suit your event and your audience. If you have any questions or specific needs feel free to contact us.
Email: vystoupeni@udif.cz
Phone: +420 724 720 605
We provide shows for people of all ages ranging from small kids, pupils and students to adults, parents and senior citizens as well.
You can enjoy our science show whether you just started learning the ropes of science or if you already have PhD in it. We make the experiments simple to understand yet fascinating to watch and try.
If the audience aims to either have fun or to learn something, we've got them covered. We are also there if you want to play and laugh.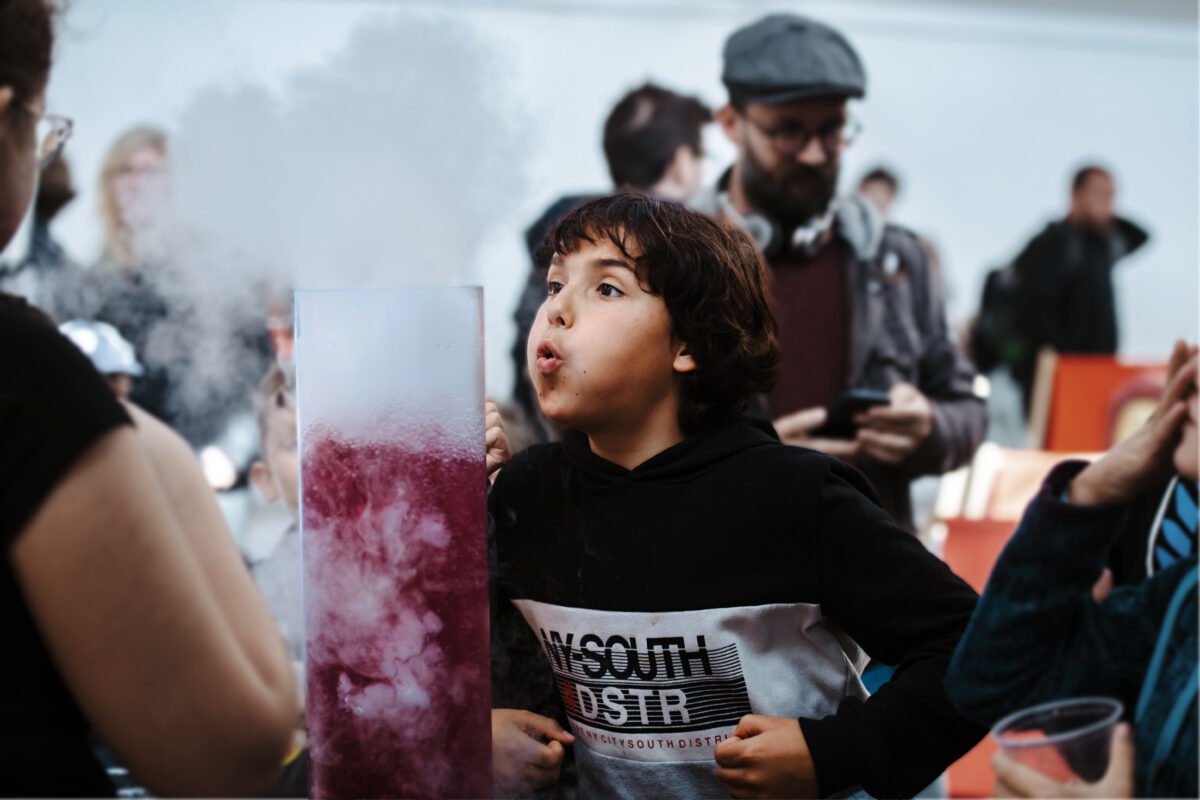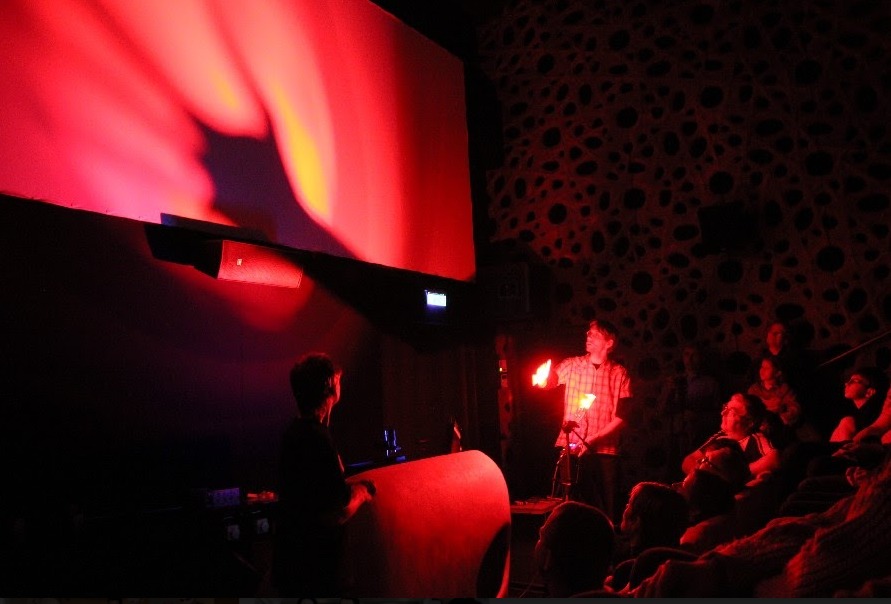 Our shows can be as long as 90 minutes, but if the event calls for it we can do much shorter shows, for example 30, 15 or even just 5 minutes.
We can be there with table full of experiment for the whole time of an event. It can be us doing experiments, but it can be more hands-on. We can also provide interactive exhibits that your guests can enjoy by themselves in their own pace.
Last but not least we have workshops, where you can make your own experimental device and take it home with you.